We all enjoy eating and if you are interested in food chances are you will also be interested in taking your cooking skills to a higher level.
On the course we will cover the nutritional benefits of various foods and the ones to avoid / cut down on to keep our weight in check or even help you lose a few pounds.
Menu ideas:-
Before I get involved with the course will I need any special equipment / skills?
No – we provide everything – but if you have a favourite apron feel free to bring it along!
Do we get to eat what we prepare? – Absolutely it is all part of the experience, of sitting down and enjoying your holiday.
Working with your host and local guest chefs, learn all the tricks and tips to create authentic local dishes.
Visiting local markets, fishing ports, vineyards and restaurants- a food lovers dream
4 days of cookery classes – typical Andalusian cuisine:-
Paella
Tapa's – Meat/ Fish / Vegetarian
Andalusian fish stew
3 nights included eating at authentic Spanish restaurants, A vineyard tour and visits to local produce markets and fish markets- to get local organic produce
Each retreat includes 2 massage treatments per stay
Your Host and in-house chef Gary Yates will walk you through these dishes. You will gain the knowledge to host dinner parties when you get home and impress your guests with these Spanish dishes.
7 – nights accommodation
4 – days of cooking classes
£1045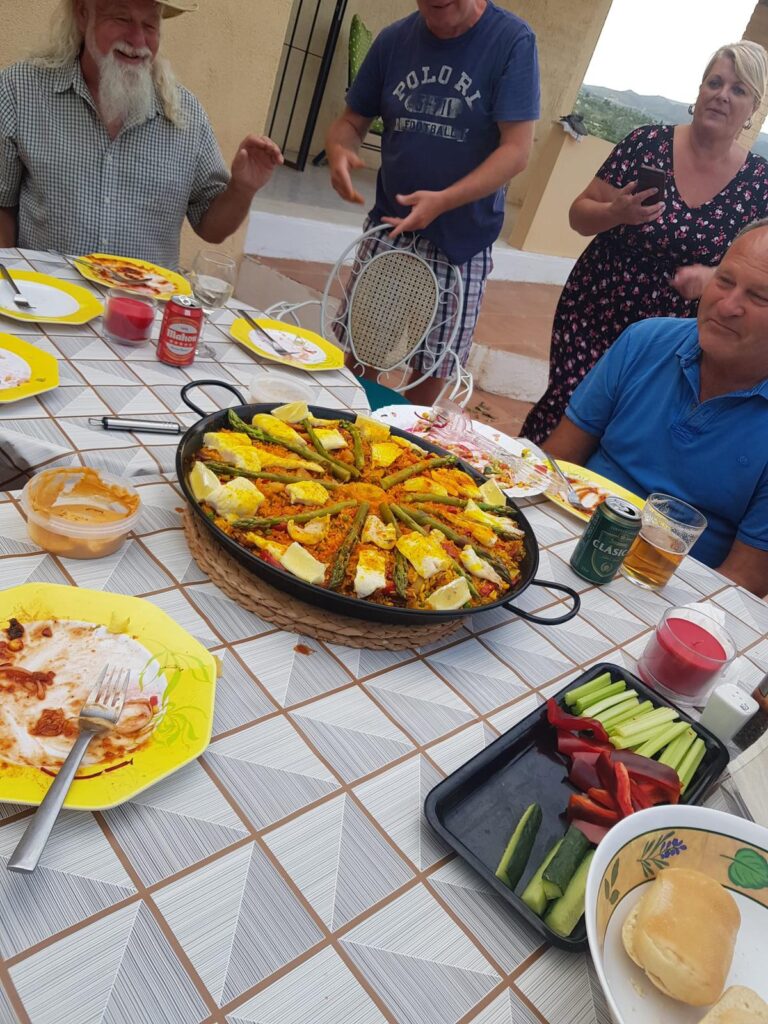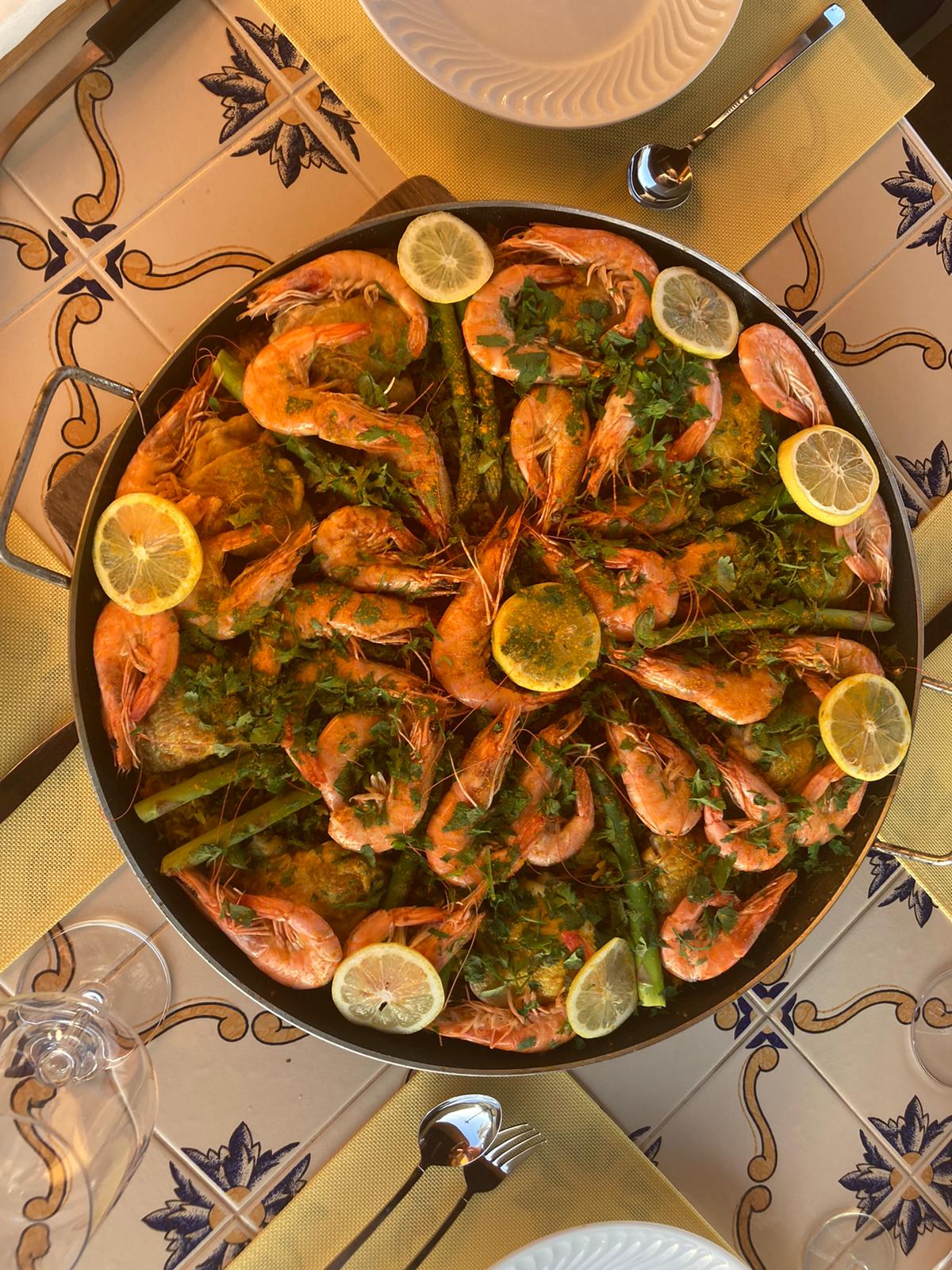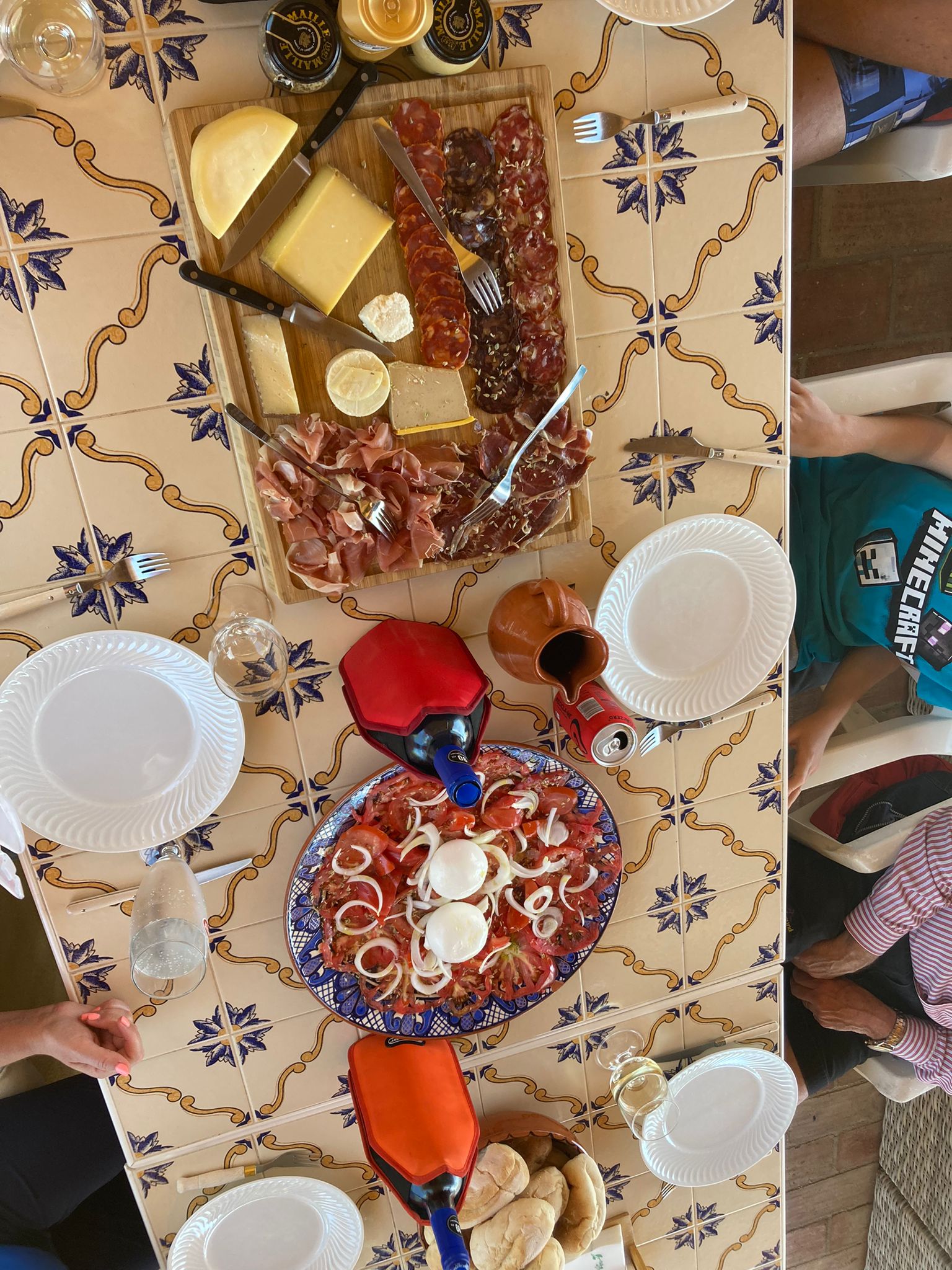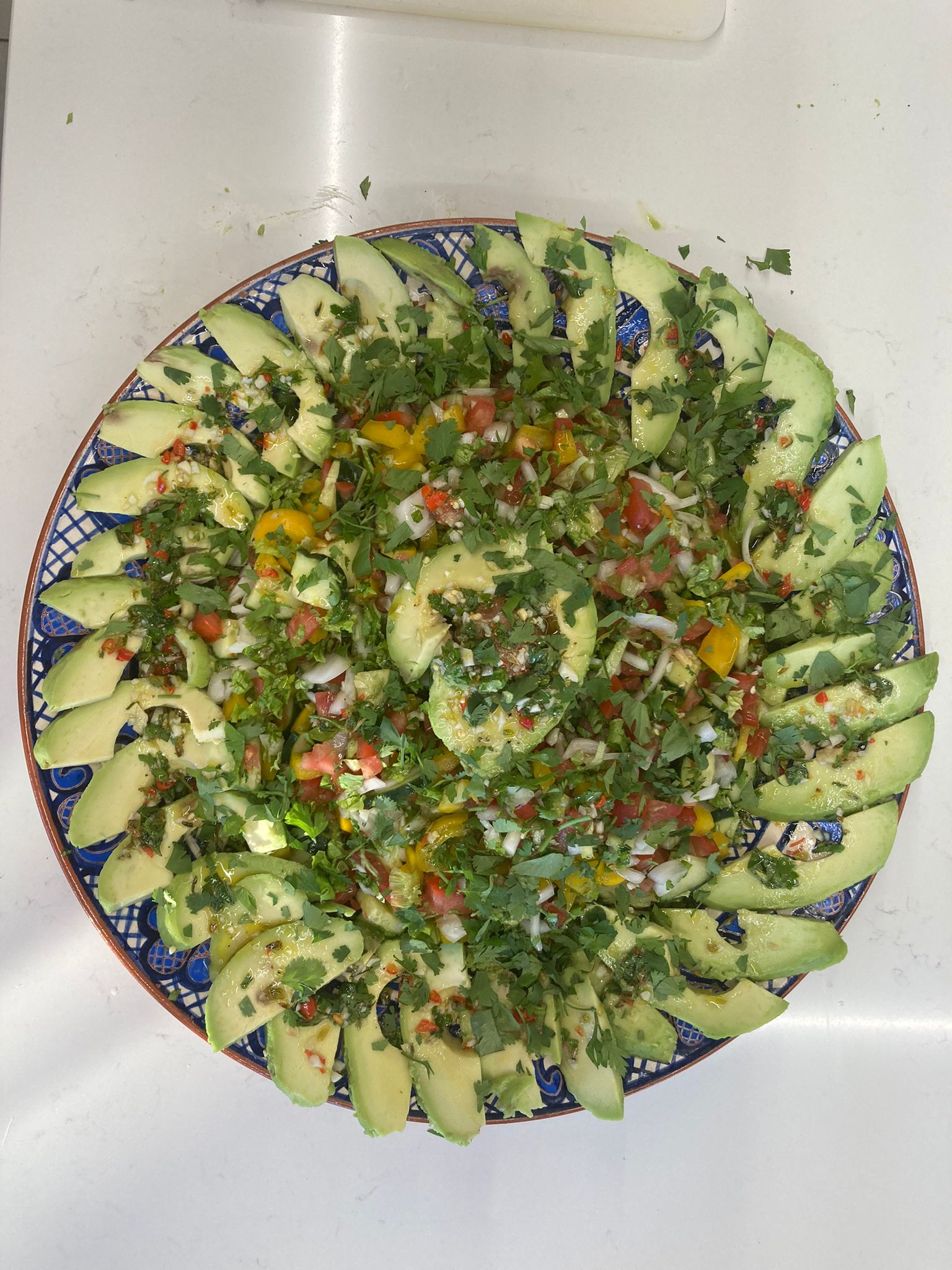 tomato-and-onion-salad-with-meats-and-cheeses
Pictures from a recent visit to a vineyard and wine tasting tour.
A great week of cooking food and tasting – amazing place with fantastic host – be sure to visit this hidden gem in Spain.

John & Abi