Our Art Courses offer you the chance to relax and try your hand at drawing and painting. All materials are supplied, just bring your enthusiasm for learning something new!
The courses are run by locally renowned artist Michele Winfield.
First 2 days at The Purchena Art Space with local artist Michele Winfield – Learning the basics of how to put a painting together.
Then 3 days of Art classes on the house roof terrace to paint your own canvas.
Fully catered- Breakfast / Lunch / Dinner
2 Massage treatments per stay included.
7 – nights accommodation
5 – days of art classes 4 hours per day
£975

About – Michele Winfield our resident art leader.
I have found visual art the most natural way of expressing and developing my feelings and opinions. It enables me to go further than written or spoken language allows me to.
My individuality and my desire for uniqueness made it undeniable that I had to be a painter.
My style leans towards graphic art. On the one hand because I have always been inspired by the directness of Pop Art, secondly because the boldness of expression gives me the opportunity to work in a similar way in the different media I prefer to work with (oil and digital). My work does not avoid detail or softness either.
The combination of colour fields and play of lines goes hand in hand with details and unexpected elements.

I currently live in Spain and it never ceases to surprise me and is a constant source of inspiration as is my past that I spent in Britain and travelling.
Therefore I feel I combine elements from different origins into my work, always from a personal point of view. The present always holds lessons learned from the past which manifest themselves in my work in different ways: choice of colours, composition or even the combination of elements in a painting.
The world I live in is unique, in constant evolution and I take great joy in translating it into paintings and sharing it with whoever is interested.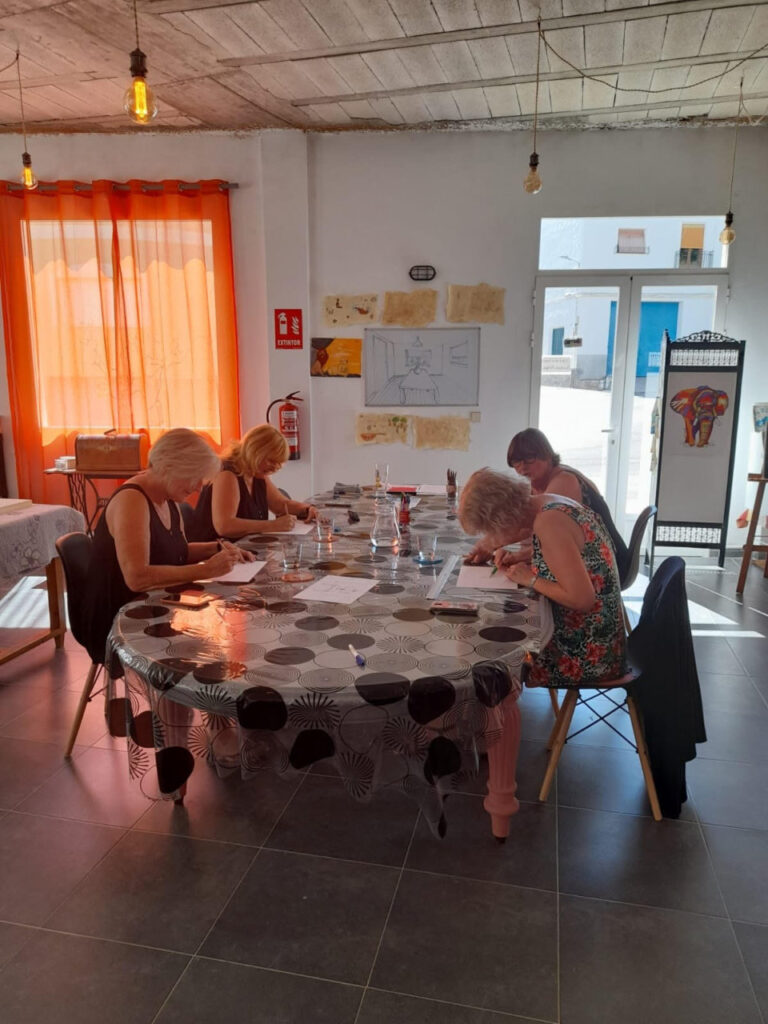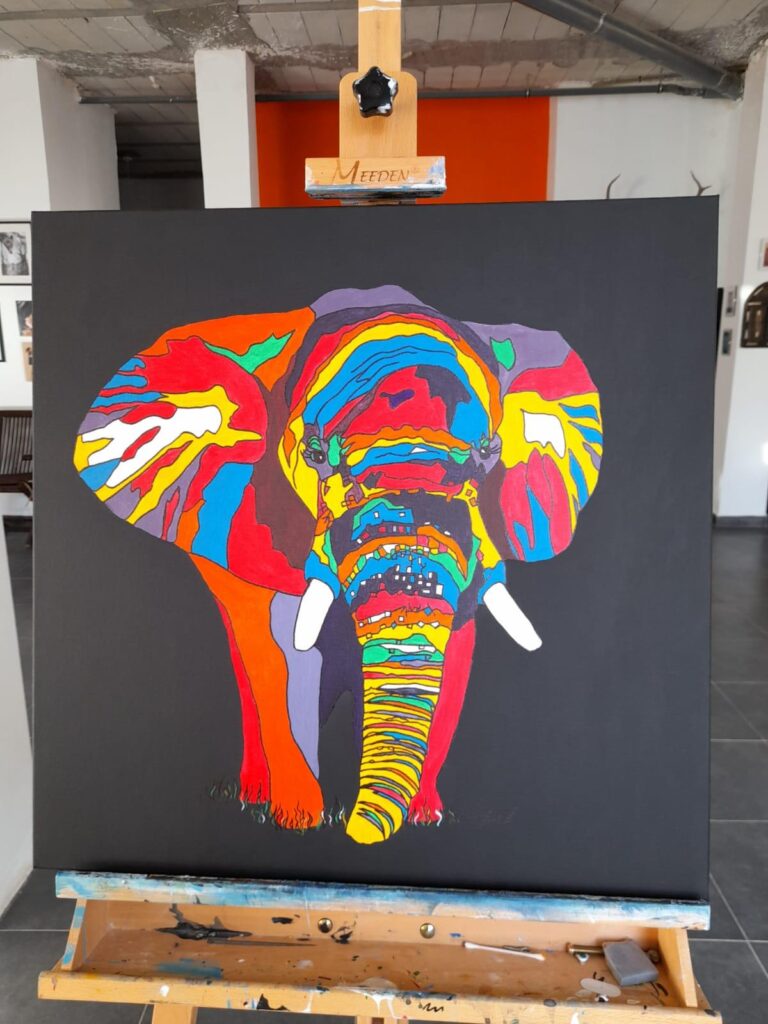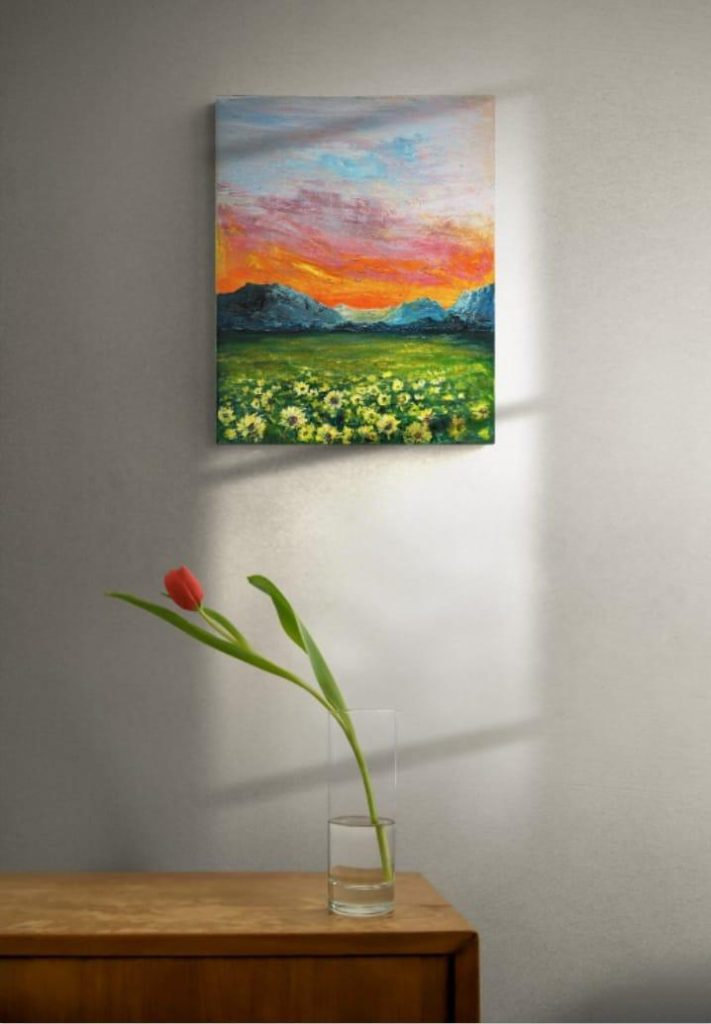 Michelle Winfield