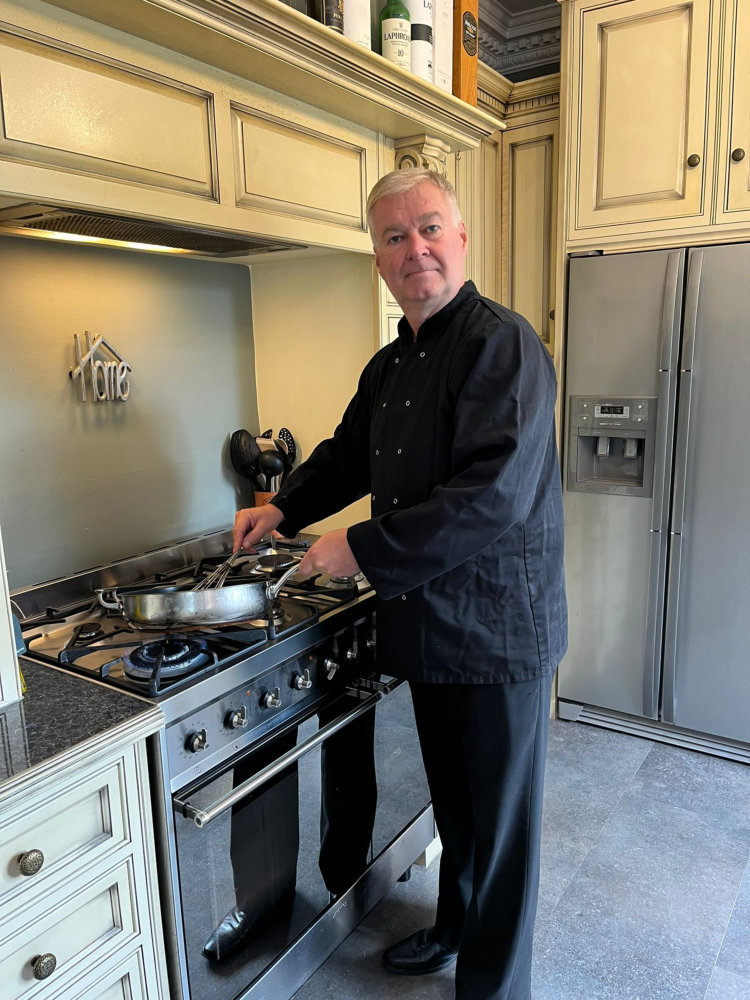 Retreat Organiser in Andalucía
Hello and a warm welcome to RealRetreats,
My family background has always been in running accommodations, either restaurants/bars or guest houses/ hotels, and going in to the hospitality industry was a natural career progression for me. I worked for Whitbread brewery initially as a manager and then went on to work in the management training centre where i gained qualifications as a chef. From there I became involved in running ski accommodation mainly in France – I have been doing that for 24-years! During the summers I was running a gastro pub The Pump and Truncheon (which is in the Good Beer Guide and the Good Food Guide) in Blackpool. I left this position around 2012 to concentrate on getting the house in Spain finished.
This has provided me with a wealth of experience in taking care of people.
Twenty years ago I bought an old country property in a quiet but beautiful part of Spain and have lovingly restored and renovated the accommodation to provide room for 3 couples or 6 friends (if they share).
My vision is to provide something for those looking to do more than just lie on a beach for a week. We have been running retreats for 3-years now.
The activities are driven by what people tell me they would like to get out of a holiday. Each week is built around your preferences.
Activities
Cooking It's not just eating but learning how to create classic Spanish dishes, where to source the ingredients and how to enjoy them at their best, and to go with the food great wines.
The art course is a chance to explore painting as a creative outlet.
Guided walks is another alternative activity around the mountains and valleys in the area.
Yoga is chance for meditation and a workout twice a day.
However, there will be plenty of time to relax on your trip. Just 5 minutes stroll from the accommodation is a natural pool fed by 50,000 litres of warm water per hour. The pool is 80 x 50 metres and is a great place for an early morning (or any other time of day) swim as the water is always 24 degrees centigrade.

Many, many thanks for an absolutely wonderful stay at your Spanish retreat. We have enjoyed every minute of it. Eating, drinking, sleeping and great conversation, coupled with the odd perambulation to the bar and beyond, was the relaxation we needed. And we didn't lose the cricket.
Calendar – Checkout Availability >>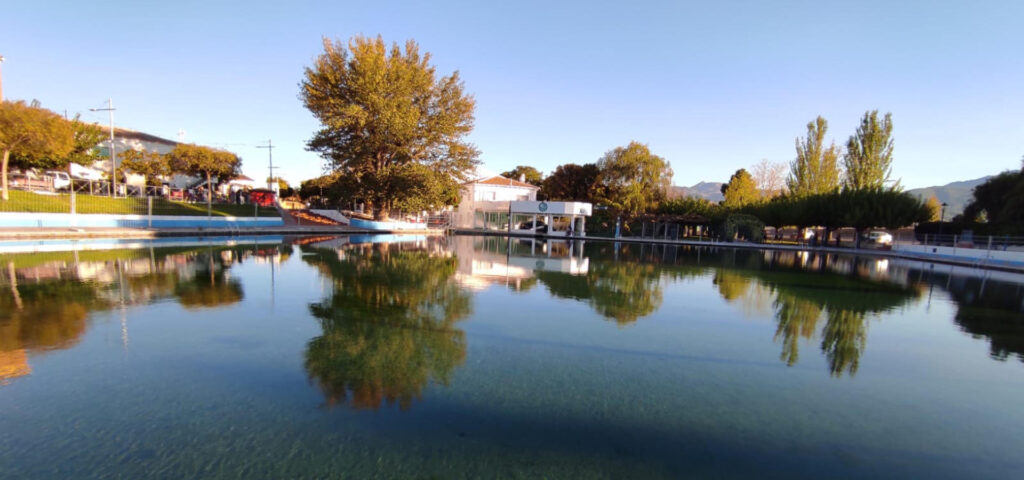 Balsa de Cela (Lucar)
It is free to swim in this natural spring fed lake, which is popular with the locals. When you have finished swimming there are some tapas bars and places to eat around the pool, very reasonably priced.